TV & Radio Broadcasting
Greenfingers - BBC NI/RTE 1991 Television
Trevor was a Presenter in the Program see the program via the following link.
View the Program Click here - Trevor features 11mins 18secs into the progam.
---
Ever since his days a a Garden Centre owner Trevor has been Broadcasting on Radio and Television. The oldest photo record is in 1988 at the Glasgow Garden Festival see pics below.
He has been a regular contributer on the BBC Saturday morning radio programme "Gardeners Corner" Some years ago was a television presenter on Green Fingers show on BBCtv, RTE and UKGold
Philadelphia Flower Show 2013 - Heart of Philly TV Interview
At the Philadelphia Flower Show Trevor designed the Tourism Ireland's "Garden of Culture" Derry /Londonderry Show Garden. The following is a copy of a Live TV interview with Karen DeCecco of broadcast company "Heart of Philly". 
Click here to view the broadcast - advance to 7mins
if you wish to copy the YouTube link for any reason here it is
http://www.youtube.com/watch?v=bpbj3j6TUbY&feature=youtube_gdata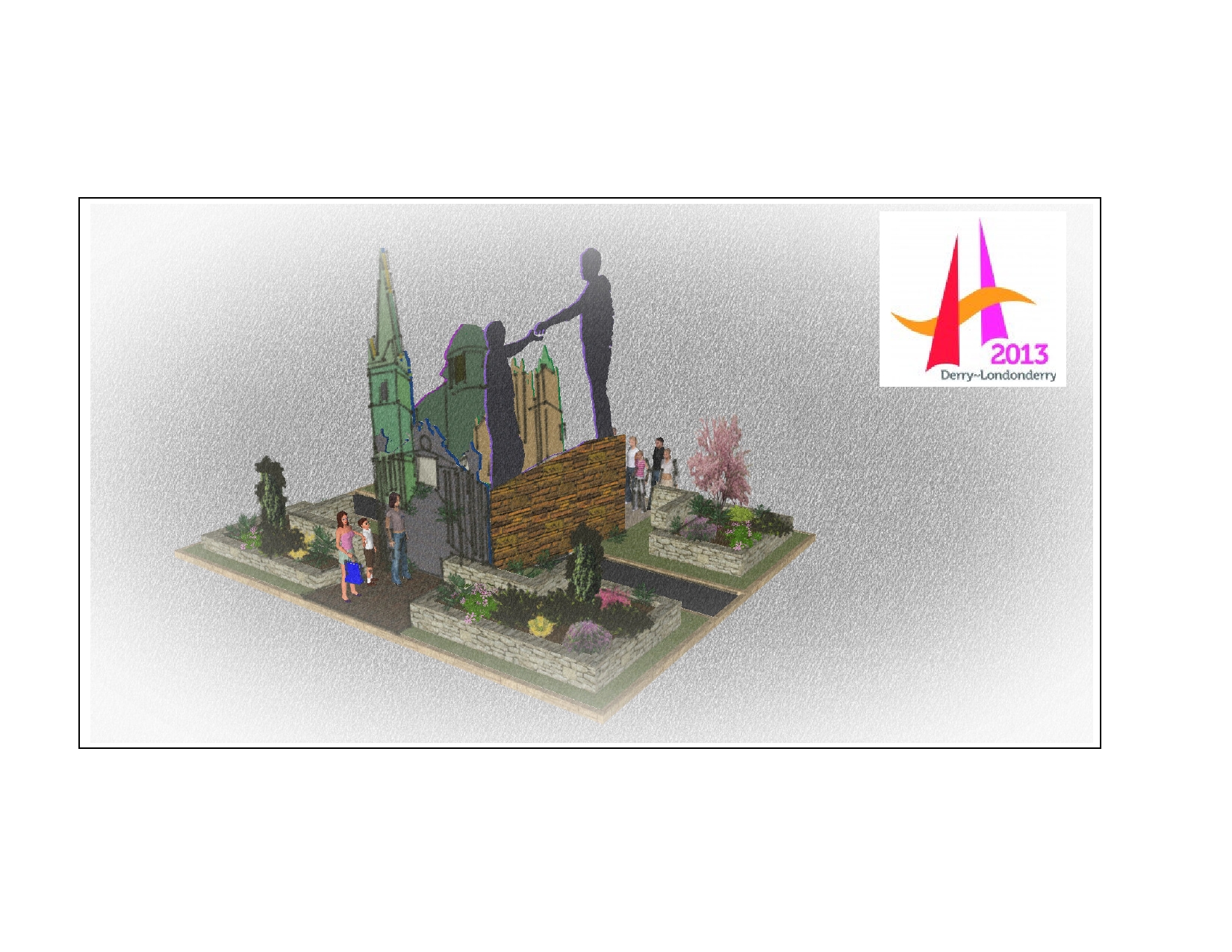 Phillip Silverstone Radio Interview Philadelphia March 2013
Check out the Radio Interview - "Time Out with Phillip Silverstone" WWDB-AM TALK 860 - Philadelphia - recorded at the PHS Philadelphia Flower Show on March 8th 2013.
To go to the Interview please move the Slider to about 35 mins 30 secs.
http://www.thesilverstonecollection.com/podcast/march-8th-2013-brilliant
or http://s3.amazonaws.com/Silver_Pods/Phills_Show_March-8th-2013.mp3
Click on image for bigger picture in new window
Ruth Moran, Phillip Silverstone, Ian Orr & Trevor Edwards
U105.8FM Lunch-time Bistro with Carolyn Stewart
He is a regular guest on radio U105.8FM Lunch-time Bistro with Carolyn Stewart
Click for images of various media engagements.
Also in this section: